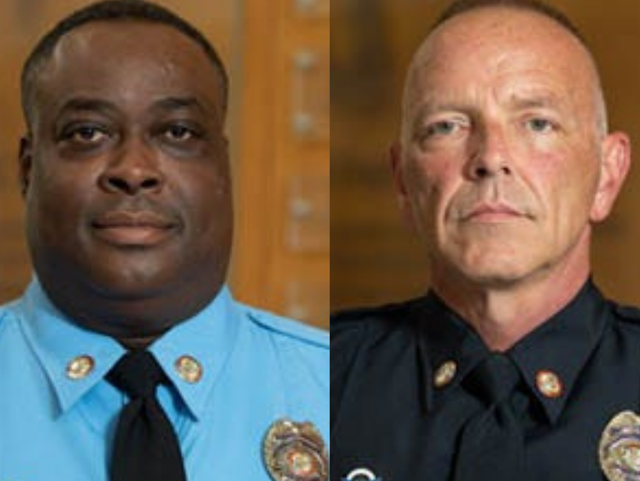 According to Bridgewater College's official Twitter account there was a tweet of an Shooter on college campus Tuesday afternoon.
Bridgewater College'1st Tweet
1 Feb at approximately 1:24PM a tweet appeared from Bridgewater' official  Twitter account "Reports of active shooter on campus. Shelter in place." College advised people to shelter themselves at safe pu as the situation, cleared.
Bridge water college campus tweet subsequently that first tweet was not part of safety drill it's serious situation.
Bridgewater College tweets that police are on the scene
After initial report from Bridgewater college report another tweet appear which stated "Continue to shelter in place. State Police on the scene."
Two Officer Shot and killed
Campus police officer John Painter and campus safety officer JJ Jefferson were shot at around 1:20 p.m. after they responded to a call of a suspicious individual who was in wondering in the college where he was not authorized to be, state police said.
Accused of Bridgewater college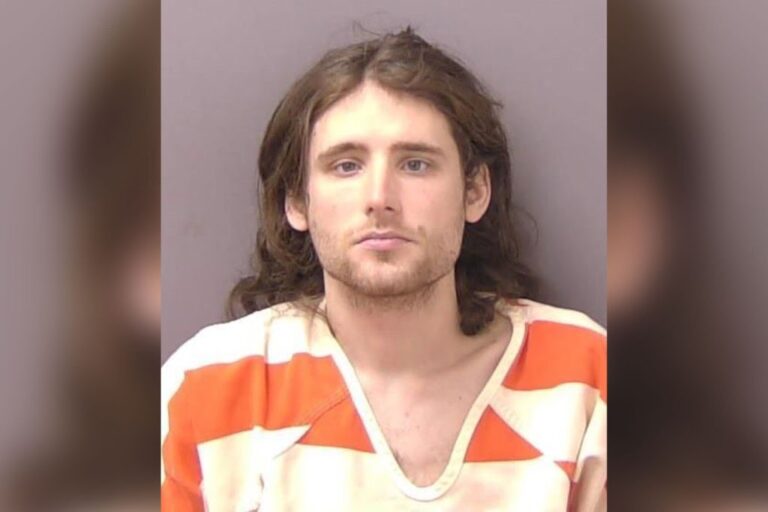 Alexander Wyatt Campbell, 27 from Ashland, Va, opened fire on the officers after a brief interaction and killed two officer into the town of Bridgewater about 140 miles southwest of Washington, DC, Virginia State Police Public Relations Manager Corinne Geller said at a Tuesday evening press conference.
According to authorities Campbell then waded into a shallow section of the North River and walked to an island, where he was apprehended by officers from multiple agencies 35 minutes later.
This picture was taken by local Daily News-Record showed 10 officers pointing their guns at the shirtless suspect face-down on the ground. The arresting officers had waded into the river after Campbell and took him into custody without incident, police said.
The suspect was treated and released for a gunshot wound in an undisclosed area. Police were looking into if the shot was fired by Painter, who carried a gun, or if it was self-inflicted, Geller said.
Campbell was charged with four felonies, including two counts of capital murder and was being held without bail, police said. Investigators did not reveal if he was a student at the college, and his motive was unclear.
Bridgewater College President statement
Bridgewater College President David Bushman said "It is heartbreaking. It's taking us all back. Right now we're caught up in the moment making sure we take care of each other and especially take care of our students, our campus police and safety officers and the families involved in this," Bushman said at the press conference. "We will take care of each other and that's how we will get through this together."
College Student statement
Alex Hulleman, a student who was on campus during the shooting "
We looked out the window and we saw that two officers were down, and eventually they covered their bodies with sheets ," said Hulleman, 21.
The student said he was in a classroom with about 20 other students when they heard "a bunch of shots" and immediately hit the floor.
Official Twitter posts of Bridgewater College
Reports of active shooter on campus. Shelter in place.

— Bridgewater College (@BridgewaterNews) February 1, 2022
Continue to shelter in place. State Police on the scene.

— Bridgewater College (@BridgewaterNews) February 1, 2022
Situation is ongoing. We are communicating with authorities. Will update. Text to let your loved ones know you are okay.

— Bridgewater College (@BridgewaterNews) February 1, 2022
An individual is in police custody. Situation is still ongoing. Continue to shelter where you are.

— Bridgewater College (@BridgewaterNews) February 1, 2022
(2/2) Initial reports came in that 2 officers had been shot & the armed suspect had fled. State & local law enforcement immediately responded and initiated a massive search operation for the suspect. By 1:55 p.m. the male shooter was taken into custody. Investigation ongoing.

— Bridgewater College (@BridgewaterNews) February 1, 2022