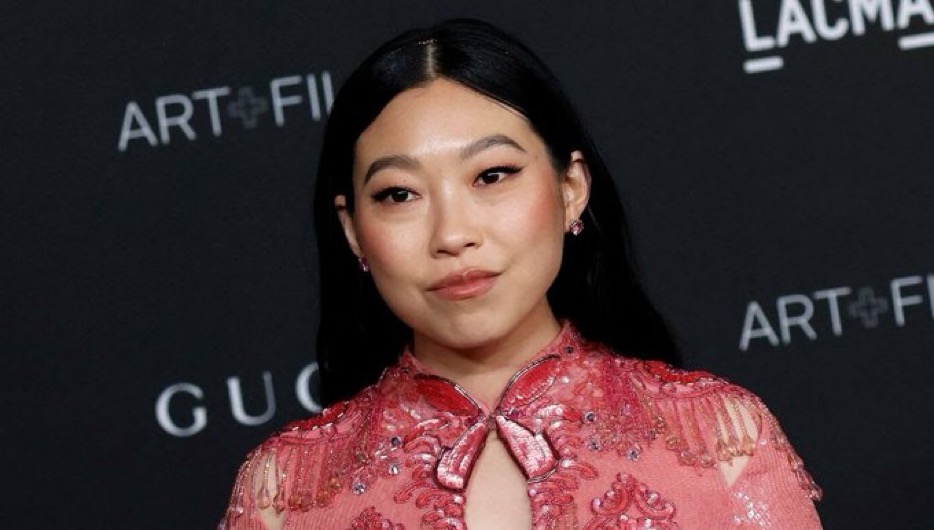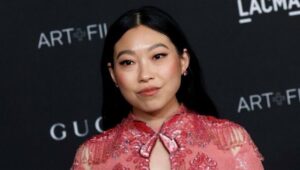 Awkwafina returned to Twitter after a two-year absence on Saturday to address longstanding criticism over her use of a blaccent and appropriation of Black culture.
In a statement that also indicated she would be "retiring from Twitter," the Crazy Rich Asians and Shang-Chi and the Ten Rings star denies that her use of AAVE, or African American Vernacular English, as well as her "blaccent" — a voice that stereotypically imitates forms of Black American dialect — were meant to mock Black people.
Early in her message, the actress acknowledged the sociopolitical and "historical context of the African American community" in the U.S. as one that has been "disproportionately affected by institutionalized policies and law enforcement policies."
"But I must emphasize: To mock, belittle, or be unkind in any way possible at the expense of others is: Simply. Not. My. Nature. It never has, and it never was," she said.
However, some activists felt that her statement was too little, too late, telling BuzzFeed News that Awkwafina's past actions and the delay in addressing the years-long criticisms reduced Black identity into a punchline, ultimately hurting young Black creatives in Hollywood.
"Putting on any marginalized person's identity in comedy equates a person's voice and culture to not being taken seriously," Cheryl Bedford, the founder of women of colour unite — an organization fighting for fair access and treatment for women of color in Hollywood — told BuzzFeed News on Saturday. "It's making fun of, and it upholds white supremacy by turning the voices of a community into a joke."
Awkwafina's statement came two weeks after a public outcry over her nomination for an NAACP Image Award, which historically has honored Black achievement and talent in Hollywood.
She was recognized for "Outstanding Character Voice-Over Performance," which upset many over her reluctance to apologize and address criticism about her past appropriation of AAVE.
A few hours after she tweeted her statement, Awkwafina announced she was leaving Twitter for a few years, saying, "I apologize if I ever fell short, in anything I did."
Well, I'll see you in a few years, Twitter – per my therapist. To my fans, thank you for continuing to love and support someone who wishes they could be a better person for you. I apologize if I ever fell short, in anything I did. You're in my heart always ❤️

— nora (@awkwafina) February 5, 2022
Many were frustrated with her statement's lack of an apology for years of appropriation and some pointed to her addressing the controversy during Black History Month.
1. Not one word of this is an apology for making a mockery of Black people and Black culture.
2. What the hell is "immigrant acculturation"?
3. I need people to stop making these kinds of half-assed statements during Black History Month. 28 days ain't enough for this foolishness https://t.co/bA8ctMZlUT

— Carolyn Hinds 🇧🇧 (@CarrieCnh12) February 5, 2022
Bedford said that Awkwafina's statement was being scrutinized particularly as her appropriation of Black culture has been solely in the genre of comedy — a behavior she felt is all too common in the entertainment industry.
"When she starred in a dramatic film, The Farewell, I noticed the Black vernacular she uses fell away completely," Bedford told BuzzFeed News. "I don't care how respectful someone thinks they're trying to be. People are outraged because these actions, in this context, uphold white supremacy."
Johnathan Gibbs, the founder of The Black & Asian Alliance Network, told BuzzFeed News that there have been many conversations about Awkwafina and "her proximity to Blackness and how she has used some of the stereotypical images of Blackness to further her career."
She apologized if my feelings were hurt and asked me to understand what she goes through," Gibbs said, referring to his DMs with Awkwafina. "I stated that I get it, and I let her know that there are folks out here still waiting for her to actually address the issue at hand."
"If she's willing to tweet about Black folks, knowing that Black folks have a bone to pick with her, her team shouldn't be shielding her," Gibbs said. "She should have remained silent until she was ready to actually have the conversations. She has been silent all this time anyway."
Bedford said that Awkwafina's appropriations and use of "blaccent" had a more far-reaching impact that went beyond just the social media outcry.
"The result is always that young Black creatives in Hollywood who actually speak using AAVE, are not taken seriously," Bedford said. "It's almost cheapening to the content they are trying to make, in their genuine voice.
I mean, when someone uses their voice for comedic effect, what do we think that that does?"